Chatsworth Gin - The Gin Story

At the time we were already suppling Chatsworth, its farm shop and the Devonshire Arms inns in Beeley and Pilsley with our national award-winning ales when the 12th Duke of Devonshire enquired as to whether anyone on his 25,000-acre estate was producing gin, we leapt at the chance. So, the hunt began for a still and the day she arrived it was magic.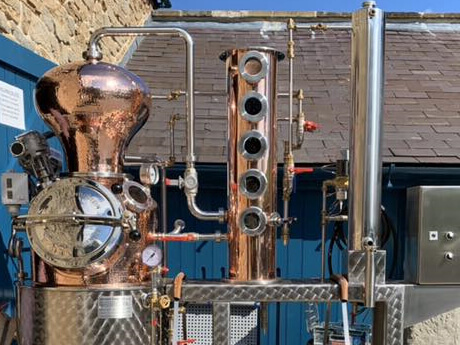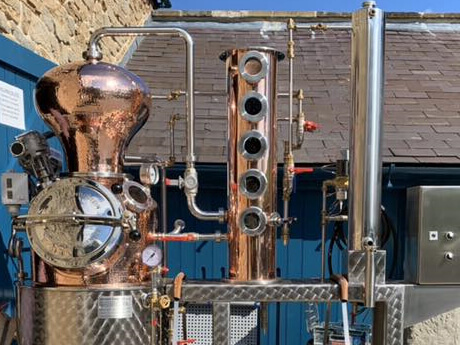 The Still
Named 'Isobel' by the team, on the inside it's a 'magic' chamber that converts raw grain spirit, ethanol, into gin, via a re-distillation process with beautiful botanicals which characterise and distinguish the gin. On the outside, it reflects light which dances from its bright and gleaming copper surfaces like the portent of a bright future. It is an incredibly beautiful piece of German engineering made by Holstein and so, the gin experimenting started.
We liaised closely with the Duke and Duchess of Devonshire in the development of the new artisanal gin, sending them samples of all four experimental small-scale distillations undertaken. Each of these used select botanicals sourced from the grounds and greenhouses of the Chatsworth Estate, as well as those traditionally used. The Devonshires' opinion was considered alongside guidance from industry consultant Jamie Baxter, who is an influential figure behind the gin trend.
Working with Chatsworth Head Gardener Steve Porter ensures that we have a steady supply of botanicals, but what is extra special is that we are using banana leaf from the Cavendish bananas grown at Chatsworth and that is unique.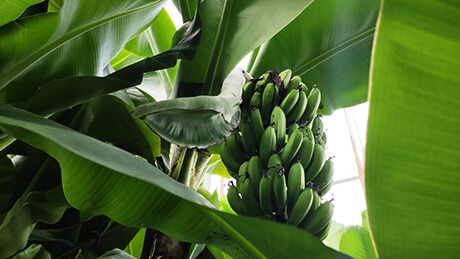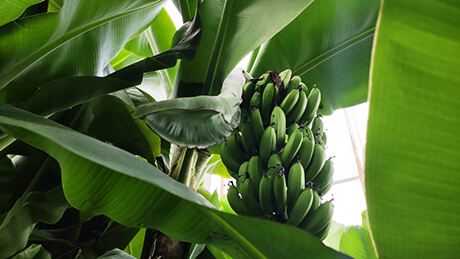 The Cavendish Banana
The fascinating story of the history of the Cavendish banana is cited on a tag attached to each bottle. Most commercially sold bananas today are descended from a single banana plant brought to Chatsworth from Mauritius in 1830 for cultivation by the 6th Duke of Devonshire's Head Gardener Sir Joseph Paxton. He named the specimen Musa Cavendishii after his employer William George Spencer Cavendish. In the 1950s after Panama disease devastated banana plantations in South and Central America, the Cavendish fruit was introduced in Somoa and today all export bananas and 80% of all the bananas grown worldwide are descended from the Cavendish cultivar.
"Both Chatsworth Gins are distinctive and unique. The Chatsworth Gin, a classic London dry gin with botanicals leaning towards a citrus taste but nicely balanced by the herbal quality of the banana leaf and then the Chatsworth Rose Pink Gin, with subtle notes of the Chatsworth Rose which gives it a slightly sweet flavour." Robert Evans.